35 Most Anticipated Books of 2020
Thursday, December 19, 2019
Last year, I made a
master list of 50 books I was anticipating
in 2019. I had such a blast sharing all those books with you that I decided to do it again. However, I did think 50 books was a bit much. That post ended up being a mile long so I shortened it this year with 35 books. It was so difficult to choose only 35. There are just so many amazing books coming out in 2020 and I want to read them all!
Get ready to add a bunch of books to your Goodreads because, seriously, you do not want to miss these releases! (The list is in release date order.) Here's 35 of my most anticipated reads of the new year:
A Heart So Fierce and Broken
by
Brigid Kemmerer
(1/7): It's the sequel to
A Curse So Dark and Lonely
which was one of my favorites from this year. Judging by the title, I'll probably cry my entire way through the book. I just want everyone to live happily ever after!
The Night Country
by
Melissa Albert
(1/7):
The Hazel Wood
took me by surprise. I wasn't expecting fairy tales and dark worlds and twisted stories. I can't wait to return to Albert's world again in this sequel!
Jane Anonymous
by
Laurie Faria Stolarz
(1/7): I am so happy this is the year we are getting a new Stolarz novel; it's been so long! "Jane" was kidnapped and held in a white room for seven months before she escaped. Now, returned home, she lingers on her journal from when she was kidnapped and it begins to reveal certain puzzle pieces.
The Stars We Steal
by
Alexa Donne
(2/4): Princess Leo has one thing on her mind: what man will save her and her family from financial ruin this engagement season? When Elliot, her first love, returns as this season's most eligible bachelor, things get complicated. The book is set in space which is really not my thing. However, this one sounds to be more focused in romance than science fiction so I'm going to give it a go.
Yes No Maybe So
by
Becky Albertalli
and
Aisha Saeed
(2/4): Jamie and Maya are tasked with going door to door asking for their votes. As the polls get closer, so do Jamie and Maya. This sounds like it will have the best amount of both discussions and swoon-worthy elements. It's going to be great!
Night Spinner
by
Addie Thorley
(2/11): A retelling of
The Hunchback of Notre Dame
! I don't need to know more than that; this will be awesome!
Honor Lost
by
Rachel Caine
and
Ann Aguirre
(2/11): I rarely read science fiction; it's just not for me. However, I read
Honor Among Thieves
when it first released and the unique friendship group is what drew me to read the sequel. And so here I am for the third and final(?) book in The Honors series.
The Upside of Falling
by
Alex Light
(2/18): I love a good fake dating debacle. Becca is sick of her friends pestering her about not having a boyfriend so she makes one up. Brett having heard about Becca's lie, decides to swoop in and pretend to be her boyfriend. However, fake dating is hard, especially when you barely know the other person.
Hearts, Heroes, and Heath Hall
by
Kasie West
(3/3): Kasie West is the queen of cute contemporary. All of her books have put a big smile on my face! This one follows Hadley who wants nothing more than to swim. When a mystery guy dressed as Hollywood's latest action hero crashes her swim meet, she's less than impressed. Discovering the identity of the boy, she uncovers certain things about herself as well that Hadley wished remained hidden.
The Midnight Lie
by
Marie Rutkoski
(3/3): I adored The Winner's trilogy so I can't wait to dive into this new fantasy! The synopsis says it best, "…Rutkoski returns with an epic LGBTQ romantic fantasy about learning to free ourselves from the lies others tell us—and the lies we tell ourselves."
Wicked As You Wish
by
Rin Chupeco
(3/3): I've been wanting to read a book by Chupeco for a while now. All her books sound intriguing. This one follows Tala who is descended from a legendary Filipina heroine. Her and her family are tasked with guarding Avalon's last prince.
The Winter Duke
by
Eliza Claire Bartlett
(3/3):
We Rule the Night
was such a fantastic debut this year! I can't wait to pick up her next book! This one is part Sleeping Beauty and part Anastasia which sounds like an incredible mash up!
The Perfect Escape
by
Suzanne Park
(4/7): Nate and Kate meet at a zombie-themed escape room where they work. Both decide to join a weekend-long survivalist competition that will help solve their problems. You had me at zombie escape room.
Unscripted
by
Nicole Kronzer
(4/21): A debut set at a comedy improv camp. Just for the setting alone, I would be interested in this.
Time of Our Lives
by
Emily Wibberley
and
Austin Siegemund-Broka
(4/21): I still haven't read any of their books. I own
Always Never Yours
but haven't gotten to it yet. However, I will keep being drawn to their novels no matter what. This one follows Fitz and Juniper on their grand college tour and how growing up is going to happen whether or not either of them are ready.
The Betrothed
by
Kiera Cass
(5/5): From the author of
The Selection
comes a new release about Hollis who spent her years vying for the king's attention, is finally given the moment she's been waiting for: a betrothal from the king. However, when a commoner declares that this isn't exactly what Hollis wants, she begins to question everything she's ever known.
The Dark In-Between
by
Elizabeth Hrib
(5/5): A fallen angel book! I haven't read one of these in a long time! Casey is haunted by her best friend, Liddy's death, until she witnesses a man falling from the sky. Red, a fallen angel, aids Casey in saving her best friend by taking her to Limbo where Liddy is residing.
Chasing Lucky
by
Jenn Bennett
(5/5): You know when a new Jenn Bennett releases, I have to read it. Josie returns home only to have her plans interrupted in a big way when she falls for the local bad boy.
Girl, Serpent, Thorn
by
Melissa Bashardoust
(5/12): Bashardoust is coming out with a new book and it sounds fantastic! Princess Soraya is cursed to live with a poisonous touch. Living her life hidden away, she must decide whether or not to attend her brother's very public wedding. There is a solution to her curse: to visit the demon that lives in the dungeon—will he be able to help her? The synopsis gives me chills!
The Life and (Medieval) Times of Kit Sweetly
by
Jamie Pacton
(5/5): I was obsessed with the adult romance,
Well Met
by Jen DeLuca, mainly because it was set at a Renaissance Faire. This one is set at Medieval Times. I couldn't be happier! Kit works as a wench but dreams of being a knight like her brother. Except management only allows guys to be knights. One night, Kit secretly dons the knight's costume and reveals herself at the end of the joust. She sparks a rebellion against the management that catches fire.
By the Book
by
Amanda Sellet
(5/12): I adore books about readers! Mary knows to steer clear of certain characters in real life because books act as a reflection. However, despite all her guides and careful calculations, she is still swooning over the bad boy. There's nothing in books that prepared her for this.
Hood
by
Jenny Elder Moke
(6/9): After Robin Hood's story comes Maid Marian's daughter's story. When Isabelle becomes the target of the Wolf, King John's right hand man, Isabelle's mom begs her to escape and find the father she's never known. Tracking down Robin Hood is easier said than done. I adore retellings and this one sounds so unique!
Sisters of Sword and Song
by
Rebecca Ross
(6/23): This is a standalone fantasy which is almost unheard of so yes, please. Eva's older sister makes an unexpected return home after serving in the queen's army for years and years. Her sister is on the run and charged with murder. Eva volunteers to take part of her sister's punishment. I can feel a great sister relationship coming on, and just reading the synopsis gives me goosebumps. Can't wait!
10 Things I Hate About Pinky
by
Sandya Menon
(6/30): The third installment to the Dimple and Rishi series is here! I'm not caught up in the series but I adored
When Dimple Met Rishi
so I'm looking forward to this lovely contemporary by Menon.
We Free the Stars
by
Hafsah Faizal
(7/7): I really enjoyed
We Hunt the Flame
, her debut this year. So you can bet I'll be reading the sequel in 2020.
The Nobleman's Guide to Scandal and Shipwrecks
by
Mackenzi Lee
(8/18): I didn't even know we were getting a third book in the Montague Siblings series. Like, wasn't there only two siblings? Not anymore! This one follows Adrian who discovers that he's not an only child and is actually the youngest of three. However, Monty and Felicity, now adults, are missing and Adrian makes it his mission to find his new-found family.
Bright Raven Skies
by
Kristina Perez
(8/25): The third and final book in the Sweet Black Waves trilogy has all the makings of breaking my heart (but, you know, in a good way).
Sweet Black Waves
is a retelling of the tragedy, Tristan and Iseult, with some magical twists. This is going to be so good!
Darius the Great Deserves Better
by
Adib Khorram
(8/25):
Darius the Great is Not Okay
was one of my favorites from 2018. And I thought it was a standalone but was so surprised when this novel popped up. I'm looking forward to being with Darius again!
Vampires Never Get Old
edited by
Natalie C. Parker
and
Zoraida Cordova
(9/2020): A whole anthology about vampire stories! Yes, just what I've been waiting for! We will be getting stories from Victoria Schwab, Dhonielle Clayton, Tessa Graton, Heidi Heilig, and more!
Medusa
by
Jessie Burton
(10/2020) (no cover yet): Burton is best known for her adult fiction novel,
The Miniaturist
, which I read and loved. In this one, she takes the Medusa myth and turns it upside down to bring us a story of an empowering woman who takes the world by storm.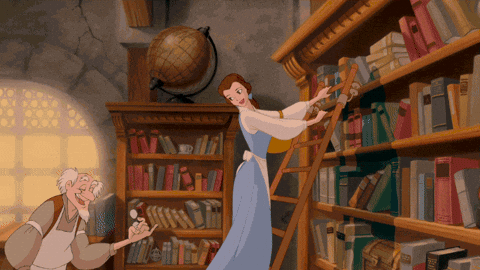 Instant Karma
by
Marissa Meyer
(11/2020) (no cover yet): Meyer is dabbling in the contemporary romance genre with this new release. Prudence is quick to judge almost everyone she comes in contact with. When she trips and hits her head, she wakes to find that she has the power to cast instant karma on anyone she'd like… except her slacker lab partner. I adored The Lunar Chronicles and didn't really like
Heartless
so I'm interested to see which way I'll sway with this one.
Bookish and the Beast
by
Ashley Poston
(2020) (no cover yet): Goodreads claims that this one remains untitled. However, Poston has referred to the third book in her Once Upon a Con series as
Bookish and the Beast
. The first book was a retelling of
Cinderella
, the sequel was
Prince and the Pauper
and the third one, it seems, will be a retelling of
Beauty and the Beast
. I am so for it!
These Violent Delights
by
Chloe Gong
(Fall 2020) (no cover yet): This one is being pitched as a
Romeo and Juliet
retelling by way of the
Godfather.
I never knew I needed this in my life until I read the synopsis. It sounds absolutely remarkable!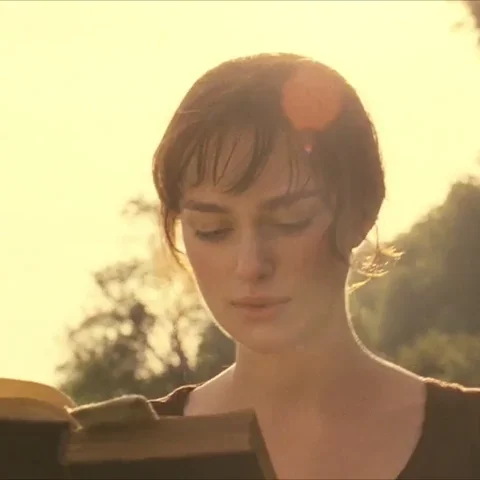 The Meet-Cute Project
by
Rhiannon Richardson
(Fall 2020) (no cover yet): I'm all about adorable meet-cutes! Our main character is challenged by her friends to create real meet-cute moments to find a date for her older sister's wedding. Swoon!
Recommended for You
by
Laura Silverman
(Fall 2020) (no cover yet): This one is being pitched as
The Office
meets
10 Things I Hate About You
. And wow, I am here for that! It's a YA romcom set in a bookstore which sounds like it's going to be a dream!
So many books, so little time. Which books are you excited about in 2020?