50 Most Anticipated Books of 2019
Thursday, December 20, 2018
2018 is coming to a close and I'm opening the doors wide to let 2019 in. I may need to get bigger doors for all the new books I can't wait to read. I'm hoping to love every single one of these books! I complied a list of 50 2019 book releases I'm eagerly anticipating. It was actually difficult keeping it at 50 since I just want to add several more fantastic books as soon as I hear about them.


I hope you have room on your TBR because these books are just begging for a place there; they all sound so good. (The list is in release date order.) Here's my list of 50 of my most anticipated reads of the new year:
Match Me If You Can
by
Tiana Smith
(1/8/19): Mia uses her best friend's matchmaking service to make sure the popular guy at school falls for her. Yet, she never expected Logan to fall for her too. Now she must choose between the two and hope her best friend doesn't find out about any of it.
In Paris With You
by
Clementine Beauvais
(1/8/19): Translated from French, comes a unique romance told in mesmerizing verse. When the two characters' paths cross again long after their short summer love, does it mean anything?
Imprison the Sky
by
A.C. Gaughen
(1/22/19): Sequel to
Reign the Earth
! This book follows Aspasia, a captain who pilots her ship in the skies. Cyrus is intent on finding out all her secrets, including how desperately she searches for her family. Yet, if Cyrus finds them first, all will be lost.
The Field Guide to the North American Teenager
by
Ben Philippe
(1/22/19): A black French Canadian, Norris knows enough about American high school by watching some of the best Hollywood sitcoms. When he moves to Texas, he is ready for the cliques and clichés that he's seen in his shows. And, yet, when all his careful notes on jocks, cheerleaders, and loners do not altogether fall into place, he realizes he needs to start living his life rather than hiding behind cliché theories.
The Vanishing Stair
by
Maureen Johnson
(1/22/19): Sequel to
Truly Devious
, which is a book I still need to read! There's an unraveling mystery at Ellingham Academy; it's up to Stevie to figure it all out.
Only a Breath Apart
by
Katie McGarry
(1/22/19): According to his grandmother's will, in order for him to inherit his family's farm, he must make up with his childhood best friend, Scarlett. Jesse broke her heart years ago. When their paths cross, Jesse's family curse begins to emerge. I'm always a fan of McGarry's romances, sounds like there may even be a little magic in this one.
Dream Keeper
by
Amber R. Duell
(1/29/19): Nora has learned to keep The Sandman, the man who shows up in her dreams, a secret. But when her friends start mysteriously dying in their sleep, The Sandman is the only one with answers. The cover is so gorgeous!
King of Scars
by
Leigh Bardugo
(1/29/19): This is the start of a spin-off series of the Grishaverse. It follows Nikolai who is about to risk it all to save himself and his country.
A Curse So Dark and Lonely
by
Brigid Kemmerer
(1/29/19): Retelling of
Beauty and the Beast
! Rhen was cursed to become a beast every autumn. When Harper tries to save someone, she is sucked into Rhen's magical world where she must find a way to save the kingdom.
Fame, Fate, and the First Kiss
by
Kasie West
(2/5/19): I always love a good Kasie West book! Lacey has always wanted to star in a movie. But when she gets her big break, it couldn't have come at a worse time: senior year of high school. Her father hires Donavon, a tutor, to help her out. It's a complete nightmare as Lacey tries to juggle everything.
Courting Darkness
by
Robon LaFevers
(2/5/19): Sybella must journey with the duchess of France but soon finds herself surrounded by enemies. Genevieve has been undercover for as long as she can remember. When Sybella and Genevieve's path grow close, the fate of everything they both hold dear hangs in the balance.
Honor Bound
by
Rachel Caine
and
Ann Aguirre
(2/19/19): Sequel to
Honor Among Thieves
! I can't wait to see where this book takes us!
The Art of Losing
by
Lizzy Mason
(2/19/19): When Harley catches her sister with her boyfriend, she leaves the party in a rage. Yet, when her boyfriend and sister get into a car crash due to his intoxication, leaving Harley's sister in a coma, Harley is racked with guilt. When she reconnects with Raf, a childhood friend, he helps her see a world of honesty and redemption.
The Fever King
by
Victoria Lee
(3/1/19): The son of undocumented immigrants, Noam plans to go undercover to learn more about his technopath abilities—later, using his knowledge to stop the government he's been working for. But when he meets the minister's mysterious son, the path seems less clear than ever before.
Within These Lines
by
Stephanie Morrill
(3/5/19): Evalina falls for Taichi, the son of Japanese immigrants. And in 1941, after the attack on Pearl Harbor, anti-Japanese feelings erupt across America. When Taichi and his family are sent to an internment camp, the only sunshine he finds are the letters from Evalina. Can they keep their love alive in a hateful world? This one sounds like it will be powerful and gorgeous!
Field Notes on Love
by
Jennifer E. Smith
(3/5/19): Hugo has been planning this train trip across America with his girlfriend for a long time. After she dumps him unexpectedly, he's not sure what to do since her ticket (with her name on it!) is both non-refundable and non-transferable. Online, Hugo finds someone to stand in who has the same name as his ex. Together they embark on this once-in-a-lifetime journey.
Other Words for Smoke
by
Sarah Maria Griffin
(3/12/19): Twins, Mae and Rossa, are the only ones who know what happened to cause the fire that burned the house at the end of the lane to the ground. And they're not telling. This one sounds awesome with hints of magical realism, a house full of witches, and a haunting evil.
Izzy + Tristan
by
Shannon Dunlap
(3/12/19): Set in modern-day America, comes a retelling of the most tragic love story ever told. Izzy, an aspiring doctor, meets Tristan, a chess prodigy, and their worlds will never again be the same.
Sherwood
by
Meagan Spooner
(3/19/19): Give me all the Robin Hood retellings! Robin Hood is dead. His fiancé, Marian, is devastated. When Guy takes up Robin's post as Lord of Locksey, he expects to take Robin's fiancé as his own. Marian has other plans. Donning Robin's cloak, she becomes a symbol for the people to fight back for what's right.
Never Contented Things
by
Sarah Porter
(3/19/19): Foster-siblings, Josh and Ksenia, catch the eye of a fairy prince. After their capture, the siblings risk it all to regain their freedom.
Killing November
by
Adriana Mather
(3/26/19): Set in a strange boarding school, where the students are training to become assassins, spies, and the like. When students are murdered, all eyes look toward November who needs to find how she fits in this school before she is found guilty or, worse, dead.
The Princess and the Fangirl
by
Ashley Poston
(4/2/19): A companion to
Geekerella
! In this retelling of Prince and the Pauper, Jessica, actress, and Imogen, fangirl, switch places. For a while, they get the best of both worlds, but soon realize it isn't always greener on the other side.
We Rule the Night
by
Claire Eliza Bartlett
(4/2/19): The tale of two girls—Revna, branded as a traitor for using illegal magic, and Linné, defied her father as she dressed as a boy to fight in the army. They must fight together to get out of punishment.
The Boy Who Steals Houses
by
C.G. Drews
(4/4/19) (no cover yet; not pictured): I still haven't read Drews' debut but I am so ready for this one to release! For the two brothers to survive, they break into homes when the owners are away. However, this time they're caught when a family unexpectedly returns home but instead of sending them away, the family takes them as their own.
King of Fools
by
Amanda Foody
(4/30/19): Sequel to
Ace of Shades
. I'll need to read the first one before diving into this one. The characters must play a dangerous game of crime to save the city.
All Our Broken Pieces
by
L.D. Crichton
(5/7/19): Kyler writes songs to hide his deep scars. His muse becomes the girl next door who tries to hide her OCD from the world.
Somewhere Only We Know
by
Maurene Goo
(5/7/19): He will do anything to impress his paparazzi father. When his paths cross with a famous K-pop star in Hong Kong, sparks ignite and he must decide whether to see where this relationship leads or to make his father proud instead.
Romanov
by
Nadine Brandes
(5/7/19): A retelling of Anastasia Romanov; I am so ready for this one to release! Nastya's mission is to help smuggle an ancient spell into Siberia but enemies sniff it out quickly. She must choose whether to ask for help or to release the magic into the world.
Kings, Queens, and In-Betweens
by
Tanya Boteju
(5/7/19): After an encounter at a local festival, Nima finds herself swept in the drag scene. Nima is propelled forward to a self she never before realized she could be.
There's Something About Sweetie
by
Sandhya Menon
(5/14/2019): After getting dumped by his girlfriend, Ashish challenges his parents to set him up with someone. Enter Sweetie, who begins her project in hopes of showing the world what she's really made of. Sweetie and Ashish find that they may have more in common than first realized.
Again, but Better
by
Christine Riccio
(5/21/19): Shane is determined to come out of her shell. She plans a study semester in England to spark a change. Yet, coming out of your bubble proves a bit difficult.
Symptoms of a Heartbreak
by
Sona Charaipotra
(5/21/19): Saira, a medical prodigy, has a new job, treating children with cancer. However, when she falls for one of the patients, she risks her job to give him a better chance. This one sounds like a tearjerker, for sure.
The Wise and the Wicked
by
Rebecca Podos
(5/28/19): When members of her family become of age, they receive a vision of who they will be when they die. However, when Ruby's aunt dies but not in the fashion the vision had foretold, Ruby wonders if there may be a way to change her fate too. This sounds like it's going to be super cool!
Virtually Yours
by
Sarvenaz Tash
(6/4/19): Mariam decides to give this new virtual reality dating app a try, in order to finally get over her ex, Caleb. However, when one of her three matches turns out to be Caleb himself, that must be a sign, right? And her other match is none other than Jeremy, her new best friend IRL. Mariam's heart is leaning towards one direction but the app is telling her another way. Which way should she go?
Where I End and You Begin
by
Preston Norton
(6/4/19): Ezra wishes to ask Imogen to the prom but Imogen's best friend and Ezra's long-time bully, Wynonna, is in his way. When a strange encounter leaves Ezra and Wynonna mysteriously switching into each other's bodies, they promise to help each other out. Wynonna will help Ezra win Imogen's heart, while she's in his body, if Ezra helps her win her crush's heart, while he's in Wynonna's body.
Freaky Friday
vibes all the way!
Teeth in the Mist
by
Dawn Kurtagich
(6/11/19): I can never figure out anything from reading the synopses for Kurtagich's books. Spanning across generations, three women are drawn together by an unholy pact that was created by a monk before the dawn of time.
Fake It Till You Break It
by
Jenn P. Nguyen
(6/18/19): Mia and Jake have known each other for a very long time, with their mothers being best friends. But they can't stand each other's company. Yet, their mothers won't get off their backs about them being the cutest couple. Mia and Jake decide to pretend to date and then stage the worst breakup ever. But they soon realize, they don't hate each other as much as they thought.
The Shortest Distance Between Love and Hate
by
Sandy Hall
(7/9/19): Paisley is ready for the whole college experience—including making out with boys at parties. However, when she finds that she locked lips with her sworn enemy from middle school, she is determined to pretend he doesn't exist. Yet, somehow, he finds ways to cross her mind.
Spin the Dawn
by
Elizabeth Lim
(7/30/19): A girl poses as a boy to compete for the imperial tailor position. She must do the impossible and create three magical dresses, sewn from the sun, the moon, and the stars. This one is marketed as Mulan meets Project Runway and I am so here for all that!
Truly Madly Royally
by
Debbie Rigaud
(7/30/19): Zora meets Owen, who happens to be a prince. He invites her to come as his guest to his brother's wedding. If it's one thing I love the most in books, it's princes in disguise (*swoons).
How the Light Gets In
by
Katy Upperman
(8/6/19): Callie has given up, since her sister died. Spending the summer in a small coastal town, she doesn't expect to like it as much as she does, nor does she expect to like Tucker, a local boy. Yet, when she believes she is being haunted, Callie must figure out what her sister's ghost is trying to tell her before it's too late.
Wild Savage Stars
by
Kristina Perez
(8/27/19): Sequel to
Sweet Black Waves
! Branwen tangles with court politics in hopes of saving her loved ones and her country. Yet, the lure of dark magic is strong and this time, she may not be as strong as to stop it from consuming her.
We Speak in Storms
by
Natalie Lund
(9/3/19) (no cover yet): A tornado touches down at a drive-in theater, killing many in its wake. When the anniversary of their deaths occurs, the town is once again struck by a tornado in the very same spot. Three teens come together, their paths intersecting, to be able to heal.
A Treason of Thorns
by
Laura E. Weymouth
(9/10/19) (no cover yet): I don't know much about this one. There are five Great Houses. Yet, one is slowly dying—and it is up to the caretaker to bring it back to life.
The Tenth Girl
by
Sara Faring
(9/24/19) (no cover yet): A woman fleeing her country joins the staff of a mysterious boarding school, where shadow figures walk the night.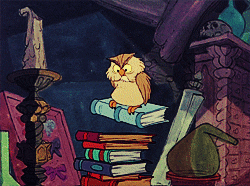 American Royals
by
Katharine McGee
(9/2019) (no cover yet): McGee flips history on its side to bring us a modern-day royal family in America.
Ninth House
by
Leigh Bardugo
(10/1/19) (no cover yet): Alex Stern is offered at second chance at Yale University, despite dropping out of high school and her criminal history. Taking up some extracurriculars, she monitors Yale's secret societies, where sinister occult activities take place. This sounds a bit different than Bardugo's previous works, and it'll be interesting to see where this new series goes.
Lifestyles of Gods and Monsters
by
Emily Roberson
(10/22/19) (no cover yet): This modern reality-TV retelling of the Minotaur follows Ariadne, famous from birth, who tries to shelter her brother and make her own way in a celebrity world.
Gravemaidens
by
Kelly Coon
(10/22/19) (no cover yet): The king is dying—and Kammani's sister is one of the few who were chosen to die with the king to serve him in the afterlife. Kammani, a healer, vows not to let the king die in order to save her sister from such a fate.
Dangerous Alliance
by
Jennieke Cohen
(12/3/19) (no cover yet): To save her family from the clutches of her sister's abusive husband, Victoria must find the man of her dreams to marry before time runs out. How did Jane Austen make it look so easy?
So many books, so little time. What books are you excited about for in 2019?