Jane Austen Meets The Bachelor | Dangerous Alliance by Jennieke Cohen
Friday, December 13, 2019
Dangerous Alliance by Jennieke Cohen
Publication Date: 12/3/19
Pages: 448
Source: publisher in exchange for honest review
The Gentleman's Guide to Vice and Virtue meets Jane Austen in this witty, winking historical romance with a dash of mystery! Lady Victoria Aston has everything she could want: an older sister happily wed, the future of her family estate secure, and ample opportunity to while her time away in the fields around her home. But now Vicky must marry—or find herself and her family destitute. Armed only with the wisdom she has gained from her beloved novels by Jane Austen, she enters society's treacherous season. Sadly, Miss Austen has little to say about Vicky's exact circumstances: whether the roguish Mr. Carmichael is indeed a scoundrel, if her former best friend, Tom Sherborne, is out for her dowry or for her heart, or even how to fend off the attentions of the foppish Mr. Silby, he of the unfortunate fashion sensibility. Most unfortunately of all, Vicky's books are silent on the topic of the mysterious accidents cropping up around her…ones that could prevent her from surviving until her wedding day.
When Victoria's married sister makes an unannounced visit to their home, something is amiss. With bruises covering her skin, her sister proclaims that she must leave her husband for fear of her life. The divorce process is rather complicated and if they aren't careful, the entirety of Victoria's family estate could end up in her sister's husband's hands. In order to keep the family's estate in the family, it is up to Victoria to find a husband and marry before it's too late. Turning to the great works of Jane Austen, Vicky hopes by the end of her story, she will end up as one of Austen's: happily married.
Dangerous Alliance
is an absolute gem. It is a fun page turner that will have you laughing out loud.
There are discussions of violent physical abuse and rape. If these are triggers for you, please proceed with caution.
Victoria is spunky, enthusiastic and, like her sister reminds her, achingly naive. Plus, she's a fan of Jane Austen's work. Being a fan of Jane Austen is something Victoria and I share, which initially drew me into the novel. Victoria continuously tries to find similarities between the life of Jane Austen's characters within her own, even trying to imitate them more than once. "What would Elizabeth Bennett do?" That seems to be Vicky's motto. I adored this about her.
It gives us a new perspective on fandom. Sure, I've read books about comic-cons and screaming fangirls. Yet, I've never once read about a character who is such a fan of Jane Austen in historical society. It gives readers a refreshing take on the fangirl while adding some of Vicky's flare.
Jennieke Cohen's writing is fantastic! Her style is melodic while reflecting the historic era. Despite whisking readers away to historical England, Victoria is written with almost modern notions of her predicament which helps readers connect to the story more deeply. The witty dialogue and great protagonist make me want to read everything Cohen writes. Dangerous Alliance was hilarious, swoon worthy, and so much fun!
It becomes a mystery of the most entertaining kind. It's the classic finding out the truth business. Vicky must find a husband before the season is out yet the eligible bachelors are suspicious at best, downright lying to her at worst. Readers are taken through a series of first dates, letting the mystery unfold. Cohen tells the story in such a way that leaves readers in suspense. It was such a page turner.
I have heard this book likened to The Gentleman's Guide to Vice and Virtue by Mackenzi Lee with its laugh out loud moments, spunky narrator, and historical genre. However, do not go into this book expecting the next Gentleman's Guide, you will sorely disappointed. Vicky is spunky and someone you'd want to be friends with—she's definitely no Monty: the hilarious and a bit obnoxious narrator of The Gentleman's Guide. Despite the comparison, Dangerous Alliance stands on its own as a magnificent historical novel that is outstanding, quirky and entertaining!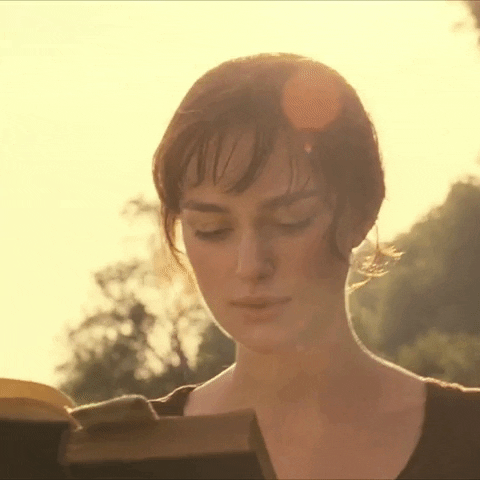 With the montage of first dates, Dangerous Alliance is The Bachelor set in historic times. There were a few standout dates, of course. You can believe that I was swooning over some of Vicky's choices (or you know, just Tom, ahem). The couple of scenes of closing doors, taking walks in the park, and eating cream ice had me laughing in fits. And the doorman's reactions--he may have been my other favorite character aside from Vicky!
The ending was heartfelt, leaving readers with a stomach of fluttering butterflies. I'm sad that I've finished it but a reread is definitely in order. Plus, I shall be waiting to hear news of Cohen's next work since her debut was an absolute blast!
Dangerous Alliance
by Jennieke Cohen is Jane Austen meets
The Bachelor
. It was a fun, riveting, and entertaining read! If you like Jane Austen, fangirling, and just an all-around amazing time, you need to pick this one up.