Gorgeous Spellbinding Plot | Girl, Serpent, Thorn by Melissa Bashardoust
Friday, July 03, 2020
Girl, Serpent, Thorn by Melissa Bashardoust
Publication Date: 7/7/20
Pages: 336
Source: publisher in exchange for an honest review
A captivating and utterly original fairy tale about a girl cursed to be poisonous to the touch, and who discovers what power might lie in such a curse... There was and there was not, as all stories begin, a princess cursed to be poisonous to the touch. But for Soraya, who has lived her life hidden away, apart from her family, safe only in her gardens, it's not just a story. As the day of her twin brother's wedding approaches, Soraya must decide if she's willing to step outside of the shadows for the first time. Below in the dungeon is a demon who holds knowledge that she craves, the answer to her freedom. And above is a young man who isn't afraid of her, whose eyes linger not with fear, but with an understanding of who she is beneath the poison. Soraya thought she knew her place in the world, but when her choices lead to consequences she never imagined, she begins to question who she is and who she is becoming...human or demon. Princess or monster.
The royal family harbors a secret. The prince's twin sister, Soraya, is cursed with poisonous touch. With the help of the demon in the dungeon, she discovers there may be a way to end her curse. However, it comes at the price of betraying her family. Inspired by Persian mythology, Girl, Serpent, Thorn by Melissa Bashardoust is an enchanting, dark tale of demons, romance, and sacrifice.
I adored Girls Made of Snow and Glass so when I heard about a new tale Melissa Bashardoust was weaving, I knew it was going to be amazing. One of the most memorable things about her previous novel is the masterful way Bashardoust writes. Her flowery, whimsical prose leads perfectly to the fairytales she unfolds. Girl, Serpent, Thorn, of course, has Bashardoust's signature writing style that flows so fantastically.
The layers of Soraya's character are well thought out and heartbreakingly realistic. Her ability of poisonous touch gives her power, yet of the monstrous kind. Bashardoust likens her to a sleeping serpent throughout the novel and all the images she creates makes Soraya's character come alive. Soraya may be royalty as the current shah is her twin brother but she is royalty in name only. Due to the curse, she is kept away from the eyes of the people. Her isolation, loneliness, and silent seething over her circumstances were almost tangible.
The beautiful prologue immediately grips you into the story. It is both strong and intriguing, giving readers a taste at what's to come.
With Girls Made of Snow and Glass, she tackled Snow White, twisting the classic tale superbly. This new release, Girl, Serpent, Thorn, is inspired by Persian mythology. Bashardoust takes the original inspiration and makes it her own, creating a well-structured, strong story that is bound to enchant readers. I encourage you to read the author's note at the end of the novel as Bashardoust discusses where her inspiration came from. There's even further reading recommended—which I must check out now—as the tales sound so riveting.
I haven't read a fantasy in a while that focused on an array of demons. As I usually go into books without knowing much, I was pleasantly surprised that the tale involved a gorgeous world with creatures of the night. Plus, this novel sought to confuse readers with many morally grey characters, both demon and human. The characters were entirely unpredictable, making decisions I never saw coming.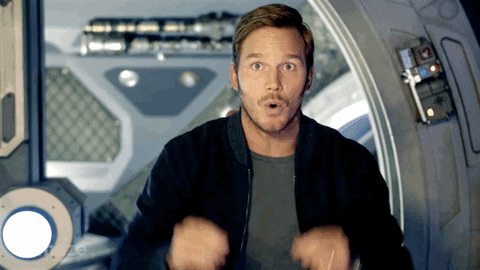 This book had my stomach in tangles. It was a wild rollercoaster that I never wanted to end. The twists and turns will most definitely have you at the edge of your seat. The pacing of Girl, Serpent, Thorn is at such a neck breaking speed that as soon as I tried to put it down, the story would pull me right back in. It's absolutely binge-worthy.
The ending just fell together so seamlessly. Every choice that Soraya has made has led to this one moment. It's high stakes and unbelievable. Bashardoust creates a nail biting ending that readers will never forget.
With gorgeous writing, morally grey characters, and a spellbinding plot, Girl, Serpent, Thorn is definitely one of the best books I've read all year.