10 Unpopular Bookish Opinions
Tuesday, June 11, 2019
Today, we are chatting about unpopular bookish opinions. I've seen a few videos on Youtube sharing bookish opinions. There's even a tag that I may do one day.


I don't know how many of these are unpopular opinions. And it was unexpectedly difficult to come up with all ten. Let me know which ones you agree or disagree with. Top Ten Tuesday is hosted by
That Artsy Reader Girl
. This week's topic is:
10 Unpopular Bookish Opinions
:
I adore love triangles.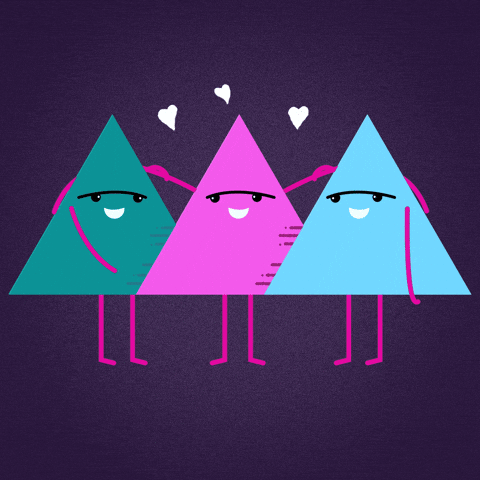 Sometimes the movie is better than the book.
Audiobooks are great if listened at double speed.
I cannot listen to audiobooks at normal speed. I just can't. The narrator always speaks too slow and usually monotone. I can't hold my focus from one sentence to the next on such a speed. So, double or even 3x speed it is.
Audiobooks are great except in the car.
For some reason, I get motion sickness when I listen to audiobooks in the car. I can listen to music. It's just something about the steady narration that makes me dizzy.
Black matte on covers are the worst since it picks up fingerprints so easily.
I've read the entire Harry Potter series but wouldn't call any of them favorites. The sixth one is the best, though.
I think this would be different if I had started the series as they were coming out (as if I grew up as Harry grew up in the books). I discovered Harry Potter in middle school, a few months before the seventh book was releasing. And I actually read the series starting at the sixth, since that's all my library owned. The Half Blood Prince and The Prisoner of Azkaban are the best of the series.
Deckled edges are awesome!
Binge reading series is just not for me.
I can usually read two books in a row before I have to go on to something else. Unless it's a duology, I couldn't complete an entire series in a binge-read. I'd much rather come after a bit of a break to check in with all my favorite characters.
Eleven or more books in a series is too long.
Yes, I'm looking at you, Morganville Vampire series and House of Night books. They're just too long. And at this point, I'm struggling to finish all the books.
I tend to wait for the hype to die down before starting the book.
If there's a lot of hype surrounding a book, I'm going to wait for it to dissipate before diving in myself. Hype adds extra expectations because if everyone else loves this, I'm going to love this too. Here's a few books I haven't read (but plan to) because of the hype:
What are some of your unpopular bookish opinions?