So Beautiful and Raw | All Our Broken Pieces by L.D. Crichton
Friday, May 03, 2019
All Our Broken Pieces by L.D. Crichton
Publisher: Disney-Hyperion
Publication Date: 5/7/19
Pages: 416
Source: author in exchange for honest review (Thank you!)
Lennon Davis doesn't believe in much, but she does believe in the security of the number five. If she flicks the bedroom light switch five times, maybe her new L.A. school won't suck. But that doesn't feel right, so she flicks the switch again. And again. Ten more flicks of the switch and maybe her new step family will accept her. Twenty-five more flicks and maybe she won't cause any more of her loved ones to die. Fifty times more and then she can finally go to sleep. Kyler Benton witnesses this pattern of lights from the safety of his treehouse in the yard next door. It is only there, hidden from the unwanted stares of his peers, that Kyler can fill his notebooks with lyrics that reveal the true scars of the boy behind the oversized hoodies and caustic humor. But Kyler finds that descriptions of blonde hair, sad eyes, and tapping fingers are beginning to fill the pages of his notebooks. Lennon, the lonely girl next door his father has warned him about, infiltrates his mind. Even though he has enough to deal with without Lennon's rumored tragic past in his life, Kyler can't help but want to know the truth about his new muse.
Kyler notices the new girl next door. Despite his father warning him to stay away, Kyler knows he needs to know her. Paired up for a school project, Lennon and Kyler get to know each other and find they have a deep connection to each other's hearts. In
All Our Broken Pieces
, L.D. Crichton builds a magnificent romance, while representing OCD in a real light and detailing ever-present parent figures.
The writing is absolutely fantastic. Crichton creates a page turner that will have you feeling all the feels. All Our Broken Pieces will break your heart into pieces but slowly pick them all up again. This diverse contemporary tackles many discussions on societal roles and appearances to disorders and mental health.
Kyler is mysterious and reserved, seen as high school's loner. He's also a singer and songwriter in a band. Swoon! Kyler's lyrics are moving. I was inspired by some of his music that I wish we also knew the melody too. The music brought Kyler and his emotions to life in a way the plot itself never could. It is incredibly difficult to break down his walls, especially in the beginning. He has a nonchalant air to him, as if he doesn't care about anything, while also being angry at the world. Before readers get to know him and his backstory, his flippant attitude makes him come off as a bit unlikable.
Lennon has Obsessive-Compulsive Disorder (OCD). Crichton creates a realistic portrayal of the disorder. The book not only portrays Lennon well but it details how the family is also effected by the disorder. It is represented extremely well; it's very true-to-life.
Lennon is an amazing character. While Kyler writes song lyrics, Lennon sews and does remarkable creative projects. She's a bit quiet like Kyler but is known to speak her mind. She's also such a good character. Lennon is the reader's bestie they didn't know they needed. She is intelligent beyond her years. Her journey of facing her fears is something everyone can relate to. She's also sweet on her younger brother, Jacob. Jacob is five years old, and on more than one occasion, lights up the page with his cuteness.
Lennon and Kyler are brought together by their English teacher who pairs them up for a Shakespeare project worth a big portion of their final grade. It's the classic project/assignment pair trope we've seen in a lot of contemporary novels. Yet, you won't find me complaining. I adore this trope, especially if Shakespeare's involved.
This does suffer from a case of instalove. They have one monumental scene of deep connection. And then the next thing you know, they're confessing their love to each other. And as much as readers know the characters to be in depth and intricate, Kyler and Lennon know very little about each other besides their big secrets. And is it enough? As if this was a rom-com, All Our Broken Pieces executes a romantic grand gesture. Despite falling in love so fast, Kyler and Lennon's relationship was so profound and beautiful.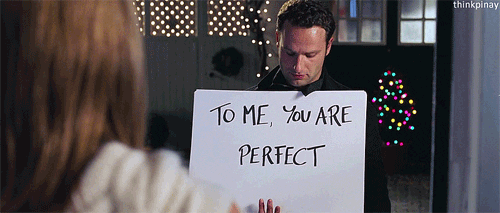 Something that sets All Our Broken Pieces apart from most contemporary YA is the very present parents. Crichton details a fantastic family dynamic throughout the novel with Lennon and her parents. It's so refreshing to finally see the parents being an active role in their child's life.
It was Crichton's writing that kept me riveted. The book is told in alternating chapters (Kyler's perspective and Lennon's perspective) which works perfectly. Many of the scenes in All Our Broken Pieces choked me up. The book is written so well that readers are easily moved by these characters' experiences and the story. It's magnificent, yet heart breaking.
The ending was filled with rays of sunshine. I'm smiling just thinking about it.
All Our Broken Pieces
is a magnificent romance between two scarred, yet beautiful individuals. Crichton's writing truly makes these characters come to life. It's about believing in true love, and even more importantly, believing in yourself.
All Our Broken Pieces
will be sure to put a smile on your face (after making you cry, of course).