Kickin' It: February 2019 Wrap Up
Wednesday, March 06, 2019
Kickin' It
is a feature at The Bucket List where I round-up the whole month in one post, bringing you reviews you may have missed, other awesome bookish things, and even what I'm currently obsessed with in other media besides books. February was a good month. I went into it with the lowest of expectations and finished the month with a surprise of how much I read. In total, I finished 14 books. One thing I wasn't expecting was to take a break from blogging for the whole month. It's been super busy around here and all the stress finally caught up with me. It's better now and I hope to resume blogging this month. Here's February's recap:
A Heart in a Body in the World
by
Deb Caletti
(5 stars): My favorite book of the month goes to this heart wrenching novel. I was thinking about unhauling it without reading a couple of months ago. However, I am so glad I kept it to read during the contemporaryathon. Caletti put tears in my eyes to how gorgeous this story is.
That's Not What Happened
by
Kody Keplinger
(2 stars): Keplinger used to be an auto-buy author for me. I used to reread
The DUFF
almost every year. Her latest books just haven't been as strong as some of her previous.
That's Not What Happened
does tackle some important questions but doesn't start a discussion. It does villainize the Church with no redemption in sight. If you're looking for an amazing book about a shooting, this isn't the book (I recommend
Hate List
by Jennifer Brown or
A Heart in a Body in the World
by Deb Caletti).
Still Me
by
Jojo Moyes
(4 stars): I thought the
Me Before You
series would have ended with
After You
but when I heard about the sequel, I was ecstatic because
After You
didn't end the way I wanted it to.
Still Me
ended perfectly. The series was eye-opening, lovely, and swoonworthy.
My Oxford Year
by
Julia Whelan
(4 stars): I was expecting a sexy romance while the protagonist studies abroad. However, we got so much more than that! Also, Whelan is a screenwriter and this book is adapted from her screenplay that is currently in the works.
Honor Bound
by
Rachel Caine
and
Ann Aguirre
(4 stars): Science fiction is so far out of my comfort zone but for The Honors series, I gave it a shot. And
Honor Among Thieves
was remarkable and its sequel is no exception. It's nonstop action with a fantastic new setting!
Girl in Translation
by
Jean Kwok
(3 stars): I picked this up a while ago and the contemporaryathon was the perfect time to finally read it. And I was enjoying it until the last 50 pages where it began to slope downhill for me. This coming of age story was a bit slow but reflects real-life tremendously well.
Hamlet: Screenplay, Introduction And Film Diary
by
Kenneth Branagh
(4 stars): Kenneth Branagh is a genius among men. Most of this book is the transcript of
Hamlet
by Shakespeare since Branagh's film uses the full story. Still, the film diary and Branagh's introduction was enlightening. It certainly made me want to watch his film again.
Graveminder
by
Melissa Marr
(3.5 stars): I was so hesitant to read this one because Goodreads claims it's about zombies. And that's partly true but the zombies are not in the sense you're thinking. There's no zombie apocalypse. It's a rather short book and most of it is spent building this world where people can rise from the dead if their graves aren't minded. By the time readers are brought up to speed, it's basically the end of the novel and I felt like there should have been more.
The Haunting of Hill House
by
Shirley Jackson
(3 stars): After finishing the show, I wanted to compare the two immediately. As much as I prefer the TV show, Jackson's story grips readers in with a creepy narrative that is sure to give you chills.
Rusty Nailed
by
Alice Clayton
(4 stars): I rarely read on my iPad anymore except when I have some e-arcs that need to get read. I found this one in my iPad library and was surprised I hadn't read it yet. As much as I prefer Clayton's Redhead series, this sequel was what I wanted it to be!
Silence
by
Becca Fitzpatrick
(3 stars): A lot of reviews say that this is the worst book of the whole series and as much as I wanted it not to be true, I agree with those reviews. This is the third book of the
Hush Hush
series. Readers have established who these characters are so when Fitzpatrick decides to wipe the Nora's memory, we have to start over. After recapping what we already knew from the first and second novel, plot movement is at its minimum in this book. Let's hope for a strong finale in the next book.
Wild: From Lost to Found on the Pacific Crest Trail
by
Cheryl Strayed
(3.5 stars): I've been wanting to read this one for a while. I'm glad I did because it was exhilarating and inspiring. It, also, made me realize that books about survival aren't really my thing.
Deadly Little Voices
by
Laurie Faria Stolarz
(5 stars): Laurie Faria Stolarz is one of my favorite authors of all time. I'm working my way through the Touch series.
Deadly Little Voices
is the fourth book out of five books in the series. Each Touch book has the same plot outline: creepy letters/files/etc. introduces new stalker that leads Camelia figuring the mystery out. It may be the same outline but I don't mind—the outline works. I would read 10 more of these books.
What If It's Us
by
Becky Albertalli
and
Adam Silvera
(4 stars): This book was so swoony. It was adorable and I'm already drafting my letter to Silvera and Albertalli on how they should write a hundred more books together!
Within These Lines
by
Stephanie Morrill
(3/5/19): Evalina falls for Taichi, the son of Japanese immigrants. And in 1941, after the attack on Pearl Harbor, anti-Japanese feelings erupt across America. When Taichi and his family are sent to an internment camp, the only sunshine he finds are the letters from Evalina. Can they keep their love alive in a hateful world? This one sounds like it will be powerful and gorgeous!
Field Notes on Love
by
Jennifer E. Smith
(3/5/19): I adore romances that take place abroad so when I first heard about this one, it immediately jumped on my TBR. Smith is the queen of unique romances so I'm excited to see how two strangers embark on an unforgettable journey together and fall for each other along the way.
Woman 99
by
Greer Macallister
(3/5/19): As much as thrillers tend to be hit or miss with me, this one looks like a hit. A young woman strives to save her sister from an insane asylum that risks her own sanity.
I go through phases when I use Netflix everyday and devour every single show I possibly can and then times when I never open the app at all. February was a Netflix month as I binged both
The Chilling Adventures of Sabrina
and
The Haunting of Hill House
.
Sabrina
was darker than imagined but I still enjoyed it. I wish we had gotten more of Salem though. Can't wait to see what the second season will bring.
Hill House
was fantastic and it also gave me nightmares for almost a week after. The teaser just dropped for season two but I'm holding off from spoilers.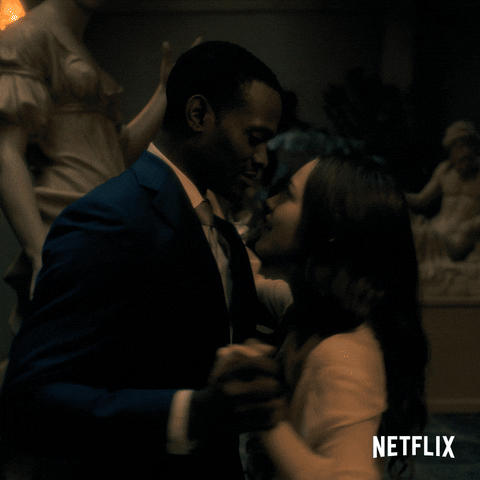 In movies, I only went to see one movie in theaters this month.
Cold Pursuit
, a remake of a popular Norwegian film, looked great when I first watched the trailer. The movie itself was slow and strange. It was a satire on every thriller ever which was gave some laugh-out loud moments but also some grim humor. At the library, I was able to rent
Venom
and
Searching
.
Venom
was good but felt like it was missing a few plot points. I was surprised to how much I liked
Searching
since the film is told entirely in digital media: Facebook posts, YouTube videos, vlogs, news articles, and more. Overall, it was a good media month!
How was your February? What books did you read? Did you watch any shows/movies?