Kickin' It: June 2018 Wrap Up
Thursday, July 05, 2018
Kickin' It
is a feature at The Bucket List where I round-up the whole month in one post, bringing you reviews you may have missed, other awesome bookish things, and even what I'm currently obsessed with in other media besides books. June was the worst reading month I've had all year but one of the best months aside from that. I didn't get much reading done this month, totaling the books read to only four. Yet, I'm having a blast as a student at the Columbia Publishing Course in New York City this summer. I've been learning so many new things and meeting so many cool people!
Here's my June recap:
The Dream Thieves
by
Maggie Stiefvater
(4 stars): Wow, this sequel. I still don't know what to write about it. I think I like
The Raven Boys
better but I enjoyed this one immensely!
The Secret Garden
by
Frances Hodgson Burnett
(4 stars): I'm slowly working through reading more classics this year. I read
A Little Princess
a month or two ago from this very same author and really liked it. So, I decided to give
The Secret Garden
a try and it was fantastic! My favorite of Burnett yet!
The Impossibility of Us
by
Katy Upperman
(4 stars): Love, love, love this! Half in verse and half in prose. This wonderfully-told romance will leave you speechless!
Dawn of Legends
by
Eleanor Herman
(4 stars): The final installment of the
Blood of Gods and Royals
series and let me tell you, this series is something you don't want to miss! It is a reimagining of Alexander the Great filled with fantastical elements and a large cast of great characters!
Emergency Contact
by
Mary H.K. Choi
: This one sounds so adorable. Parts told in text messages, an introverted romance blossoms. And this cover-- I droll over it every time I step into a bookstore!
Honor Bound
by
Rachel Caine
and
Ann Aguirre
: I just discovered this one a few days ago. It's the sequel to one of my favorites of this year,
Honor Among Thieves
! Can't wait to read what happens next!
Fame, Fate, and the First Kiss
by
Kasie West
: Another Kasie West to add to the list. She's an auto-buy author so I don't even know what this one is about but it's a fluffy romance from Kasie West so it's going to be as adorable as I'm expecting!
When Life Gives You Demons
by
Jennifer Honeybourn
(7/17/18): This protagonist has been training to be an exorcist all her life. Like, what? I hope this one turns out to be as hilarious as it sounds!
Grace and Fury
by
Tracy Banghart
(7/31/18): I don't know much about this one except the tagline drew me in:
In a world where women have no rights, sisters Serina and Nomi Tessaro face two very different fates: one in the palace, the other in prison.
This is most definitely something I must read!
Campfire
by
Shawn Sarles
(7/17/18): A camping trip turned nightmare sounds like something I will read during October.
I realized, just now, that I haven't done much in discovering media this month. It's been rather busy with the course but I am having the time of my life. Despite my lack of movie watching, I was able to find time to rent three movies before my course started: Winchester, Peter Rabbit, and Annihilation.
Winchester
was disappointing, I expected much more scares and a darker plot but the slow build up did nothing for me.
Peter Rabbit
was cute without much substance.
Annihilation
was the best of the three but certainly not my favorite ever. It was an okay film adaptation but some parts you can easily tell were taken from the book because they made no sense to be in the movie without any context. Overall, an okay month-- no great movies but hopefully, with summer blockbusters, I'll be saying the opposite next month!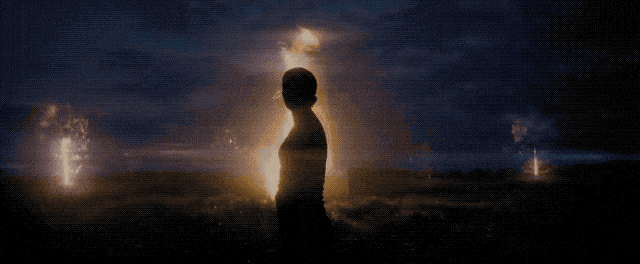 How was your June? What books did you read? Did you watch any shows/movies?