7 Tropes I'm Bored With in YA Books
Thursday, August 24, 2017
I meant to post on Tuesday this week. It was going to happen. This week's Top Ten Tuesday was a back-to-school freebie and I wanted to discuss required reading until I remember I hated required reading when I was in school. So, then I was going to chat about magical schools but I could only think of Hogwarts and the school in Carry On, which wouldn't even come close to 10. :( In the end, I let Tuesday pass me by but I haven't gone anywhere.

This week has been a bit hectic for two reasons: (1) it's the summer and as a farmer, summer is prime-time to get those crops in which means less time for blogging, and (2) I'm off this weekend to go on vacation! I'm very excited and it's a day away and I have barely packed! Instead of packing, or deciding what to pack, I'd much rather blog and talk to you about tropes in YA books.


According to the
Merriam-Webster dictionary
, a trope is "a common or overused theme or device." Here's a list of 7 things that are overused in today's YA and that I'm completely bored with:
Can't the two love each without it getting messy? Why add a triangle to the mix? And how often do love triangles happen in real life? I'm done with love triangles. Of course, I'll continue reading even if the book has a love triangle but I'm not going to be raving about the shape in my review. Nowadays, authors even throw in love squares to keep it a little different but I will always just adore a romance with two people.
Some awesome books that include love triangles are:
City of Bones
by Cassandra Clare,
The Hunger Games
by Suzanne Collins and
Red Queen
by Victoria Aveyard.
While I am on the subject of love, let's talk about the unfortunate instalove. This is the love at first sight trope. One glace and then, bam, it's love. It's a switch that immediately turns on and announces to the world, they must be dating because it feels like they've known each other forever when only, they met seconds ago. I'm not crazy about instalove. I much prefer romance in novels to blossom from a little more than just thin air.
Books with characters who fell instantly in love:
City Love
by Susane Colasanti,
Twilight
by Stephanie Meyer and
Matched
by Ally Condie.
It is so difficult to find a YA novel without romance. Some say, it doesn't even exist. Have you read a YA book without any romance? Please, share in the comments below! Undeniably, in most YA, you will come across a spark of romance. However, why can't they just stay friends? The two characters always have to secretly love each other and will later get together after much pining. I'm entirely over this happening in books. Why can't we just be friends?
Amazing books with characters who can't deny their feelings any longer:
On the Fence
by Kasie West,
Anna and the French Kiss
by Stephanie Perkins and
Never Always Sometimes
by Adi Alsaid.
I don't think this one counts as a trope but it is definitely an unspoken rule of most YA novels (that is not contemporary). The contemporary genre is primarily filled with standalones. And that is great because when I read contemporary, I know that the book I'm reading is most likely not part of the series. Why can't other genres be like this? Today, I have to commit to three or more books if I like the first one. The book you are currently reading is probably a series.
Fantastic books that are not part of a series (and that are not contemporary novels)
:
The Book Thief
by Markus Zusak,
The Dead House
by Dawn Kurtagich and
Soundless
by Richelle Mead.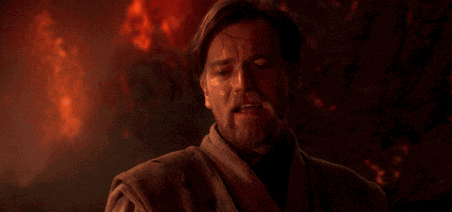 The Chosen One is the only one who can defeat the villain. No one else is allowed. After all, it is prophesied that the chosen one will save the day. But what about all those supporting characters who helped the chosen one along his journey. What about them?
Some pretty famous books with chosen ones:
Harry Potter and the Sorcerer's Stone
by J.K. Rowling,
Shadowshaper
by Daniel Jose Older and
Carry On
by Rainbow Rowell.
YA consistently uses the lack of parents or absent parents to drive the plot along. It is always magnificent to see a book that has a main character who actually has some sort of relationship with their parents. And, finally, it is rare, in YA books, to have a parent or adult who takes the time to understand the protagonist or help them in some way.
Thank you to the books who give us some awesome parents:
To All the Boys I've Loved Before
by Jenny Han,
The Raven Boys
by Maggie Stiefvater and
Nevermore
by Kelly Creagh.
Why is this used so much? The main character loves classic literature. Or some variation--the main character loves classical music, or older music. In the case of older music, it always came across to me as odd. And it seems like a writing cop-out. The protagonist is around 14-18 years old (most likely) and they like music from the 60s, 70s, and 80s. There are not many teens out there, none that I know, who are constantly listening to music from those eras. Sure, I can buy that their parents may have gotten them into a song or two but most teens are listening to music from today. As for it being a writing cop-out, maybe some authors want their protagonists to like the same music they like. With classic literature, main characters may come off as smarter so it is an easy descriptor tool to use. But it's just overused. Can't MCs like the same music we do? Can't they like YA books just like we do?
What are some common tropes you are bored with in YA books? What are your favorite tropes?