P.S. I Still Love You by Jenny Han
Thursday, March 10, 2016
P.S. I Still Love You by Jenny Han
Publisher:
Simon and Schuster
Publication Date:
May 26, 2015
Pages:
337
Source:
purchased
Buy It:
Amazon
|
Book Depository
|
Barnes & Noble
Lara Jean didn't expect to really fall for Peter.
She and Peter were just pretending. Except suddenly they weren't. Now Lara Jean is more confused than ever.
When another boy from her past returns to her life, Lara Jean's feelings for him return too. Can a girl be in love with two boys at once?
In this charming and heartfelt sequel to the New York Times bestseller To All the Boys I've Loved Before, we see first love through the eyes of the unforgettable Lara Jean. Love is never easy, but maybe that's part of what makes it so amazing. --Goodreads
Lara Jean and Peter are back in the sequel everyone has been waiting for.
To All the Boys I've Loved Before
ends with the realization that maybe Lara Jean likes Peter, not just in that pretending way they have been in the whole time. Maybe she likes him for real. In
P.S. I Still Love You
, Lara Jean and Peter make a new contract for their new, real relationship with one condition.
I don't want us to ever break each other's hearts.
With that, their relationship sparks new hiccups and understandings which neither of them could have foreseen. This novel is a simple, yet enchanting romance which concludes the duology.
Jenny Han has created such a gorgeous work of art. I know I discussed Lara Jean's family life in the first review as being one of the
most realistic looks at teen life
in a long time. The family we all loved is back but seem to become the backdrop of other happenings. Han tackles cyber bullying which only supports her very real plot. Not to mention the underlying theme of growing out of certain friendships will certainly speak to any teen. Both novels are
extremely relatable
.
Peter has never been the most interesting of characters. Even in To All the Boys, I found him a little cliché, as well as annoying. Getting to know him better in the first prepared me for what was to come in P.S. I Still Love You but it also helped me to keep changing my mind on which boy I liked better. Remember John? He was another boy who received a letter in the first and he basically encompasses every girls' dream boy. If things were different, it would certainly be an entirely different novel.
Upon a closer reading (here's the English major in me speaking), the mention of The Sound of Music becomes an extended metaphor for the end of the novel. Without giving too much away, the end scene takes place in a treehouse which is about to be demolished, in order to become a gazebo. Thus, Peter indirectly represents the boy who turned out to be a secret Nazi (in The Sound of Music) and Lara Jean, the naïve girl. This observation just concludes that if there were to be another sequel, I don't think Peter would be in the picture much longer.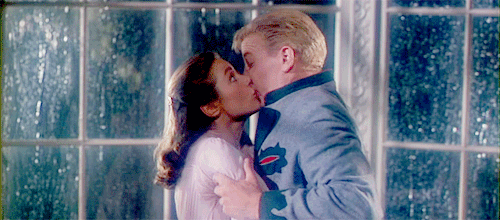 The ending itself is satisfactory, neither good nor bad. It is a bit in between. It is not a perfect ending, nor an open-ended one. Lara Jean and Peter will continue their lives—it is the sort of ending like an audience would have at the theater. The curtains are drawn and it is over.
P.S. I Still Love You was truly superb. It was a fantastic sequel and, overall, the series is definitely worth many rereads in the future. It is raw, real, and enticing. Jenny Han has crafted an amazing series which readers will love long after they have finished it.