10 TV Shows I'm Watching When I'm Not Reading
Tuesday, September 04, 2018
It's a shocker, I know. There are times when I am not reading. When I'm not reading, working, or blogging, you can most likely find me watching TV.


There are so many amazing shows out. And I just got Netflix a few months ago and that's like an entirely different world. From what I understand, I've been living under a rock without Netflix. Top Ten Tuesday is hosted by
That Artsy Reader Girl
. This week's topic is:
10 TV Shows I'm Watching When I'm Not Reading:
Supernatural
I've been a fan since I came across it when they were airing season 4. Now it's on its 100th season, right? I think they're really on their 15th season so I need to definitely catch up. It's about two brothers who hunt supernatural beings and occasionally save the world. As much as the plot sometimes gets repetitive, I stay for the fantastic, well-developed characters that I've loved since day one.
Black Mirror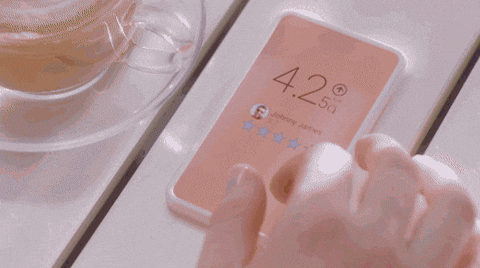 I'm back in season 3 and taking my time with the episodes. Each episode is a look into a real-to-life future with technology that may not be the best step forward for humanity. There's always a lot to unpack and the show is not afraid to get intense and dark.
Mr. Robot
Speaking of getting dark, Mr. Robot is the winner. The show centers around a computer hacker intent on bringing down an evil corporation. He's an unreliable narrator that keeps you guessing at every turn. It's storytelling at its best.
Jane the Virgin
In a completely different direction than the shows above, this one brings some major drama to the screen. Plus, it will have you laughing the whole episode long. I'm currently watching the third season. Yet, the first season is about Jane who is accidentally artificially inseminated with her crush's baby. And you can only imagine how it follows from there.
9-1-1
The second season is releasing this month and I cannot wait! The show follows a group of firemen and the life of a emergency operator. Each episode delves into one or two 9-1-1 calls and how these everyday heroes' lives are intertwined. Plus, Angela Bassett is a queen in this!
Release the Hounds
This reality game show is so much fun! Three contestants work together in a series of horror-related challenges to find keys that open chests filled with money. The only catch: the money is guarded by a pack of hounds.
Elementary
I adore BBC's Sherlock. Yet, Elementary gives us Joan Watson and creates a male-female duo that is purely platonic. Love it!
Once Upon a Time
Just as I begin to watch the show again, they cancel it. I'm still not caught up though. The first season is about an evil queen who casts a spell on the Forbidden Forest, moving all the fairytale characters to our world. It's up to Emma and Henry, her son, to rescue the characters and set them free from the queen's wrath.
Outlander
I adore how close the show is to the books. That is such a gift! Plus, seeing the scenes come to life on screen is fantastic! I haven't seen the newest season but I already know it's going to be as fantastic as all the rest. It follows a woman who, while traveling in Scotland, accidentally time travels and before she can even think of getting back to her time, she needs to survive the time she has fallen into. And don't forget about the lovely romance!
Crazy Ex-Girlfriend
This show is certainly crazy but each episode is a mini-musical, complete with original scores and songs.
What shows are you watching?