Teaser Tuesday (Nightshade)
Tuesday, March 08, 2011
Teaser Tuesday is a weekly meme hosted by MizB at
Should Be Reading
. It lets bloggers share a tantalizing teaser from a book they're reading; everyone is welcome to share!
Grab your current read
Open to a random page
Share two (2) "teaser" sentences from somewhere on that page
BE CAREFUL NOT TO INCLUDE SPOILERS! make sure that what you share doesn't give too much away! You don't want to ruin the book for others!)
Share the title and author too, so that other TT participants can add the book to their TBR Lists if they like your teasers!
Teaser:
"He offered me a lopsided smile. 'Just add it to your list of things you weren't supposed to do but did anyway. It's starting to get long.'"
-Nightshade by Andrea Cremer, page 300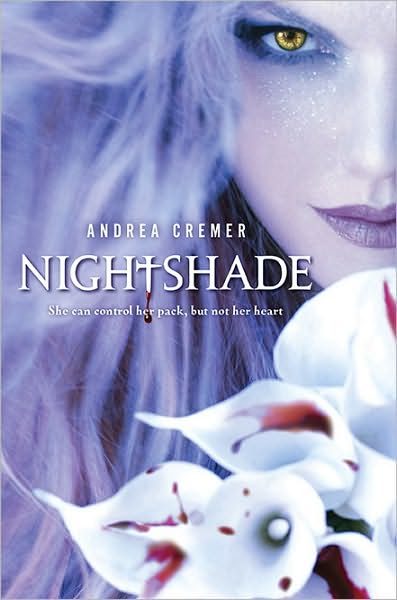 Nightshade
Author:
Andrea Cremer
Pages:
452
Publisher:
Philomel
Publication Date:
October 19, 2010
via Goodreads:
Calla Tor has always known her destiny: After graduating from the Mountain School, she'll be the mate of sexy alpha wolf Ren Laroche and fight with him, side by side, ruling their pack and guarding sacred sites for the Keepers. But when she violates her masters' laws by saving a beautiful human boy out for a hike, Calla begins to question her fate, her existence, and the very essence of the world she has known. By following her heart, she might lose everything— including her own life. Is forbidden love worth the ultimate sacrifice?
This book is a lovely spin on the well-used and abused werewolf/human love story. I love how human Calla comes across as when she is torn between bad-boy Ren, and the forbidden, but so desirable, Shay. I'm so close to being done with this novel that I can taste it, but on the other hand, I don't want it to end. Thankfully, the sequel will be out later this year.
Have you read
Nightshade
?